Compliance Services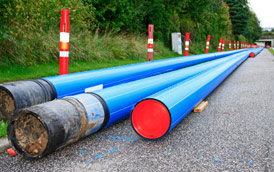 AllTech provides a specialized pool of talent as an expansion base for client requirements associated with health and safety support, comprehensive training, and program improvement needs.
Custom-tailored programs allow you to draw upon our development expertise and comply with current mandates and coming regulations without the need to hire internally for management of project-based tasks or training delivery requirements.
The members of AllTech's Compliance Services Group have a significant understanding of the regulatory arena with the combined experience in producing environmental health, industrial safety, regulatory control, and related hazardous material programs. The organization's staff and associate professionals are qualified to support client needs at all organizational levels. Our Team Members also have considerable proficiency in presenting compliance and regulatory workshop-based material to participants in a variety of settings.
Besides the wide-ranging experience of our compliance services staff, members of All Tech's Field Operations Group participate in training development and delivery. These hands-on professionals bring current, real-world experience to each venue, and are expert in conveying that practical working experience.
Our Clients have responded enthusiastically to being trained by hands-on professionals who routinely manage work requirements, process waste streams, and respond to environmental health emergencies.
Corporate Offices:
10841 Noel Street, Suite 110
Los Alamitos, California 90720
Toll Free Office Hours:
(888) 231-8400
With satellite operations serving San Jose, Sacramento, San Diego, Phoenix, Albuquerque & the Greater Salt Lake areas.
Compliance Programs