Emerging Technologies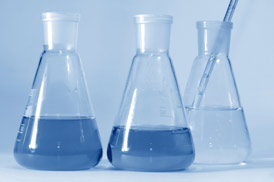 Alltech's Emerging Technologies Group is the newest addition to our suite of services, created exclusively to locate and develop breakthrough product solutions, and helping bring them to market. This division furthers our ongoing effort to eliminate contaminants from our environment, and generate an impact in reducing related public health and occupational safety concerns.
We currently have several different products in various stages of development, ranging from innovative lighting solutions to industrial adhesives and laminates. The common threads binding them together center on recyclability, sustainability, and addressing eco-environmental concerns.
These are not mere intellectual exercises and lab experiments, but real-world products currently being utilized in diverse industries such as aerospace and new home construction.
We possess both the creative insights and practical knowledge needed to turn promising environmentally-friendly ideas into marketable and profitable products that benefit both society and the businesses that produce them.
We're always looking for new and exciting technologies to develop, market and produce. Contact our Emerging Technologies Group if to find out how we can assist you in moving forward with your potentially game-changing idea.
Corporate Offices:
10841 Noel Street, Suite 110
Los Alamitos, California 90720
Toll Free Office Hours:
(888) 231-8400
With satellite operations serving San Jose, Sacramento, San Diego, Phoenix, Albuquerque & the Greater Salt Lake areas.
Compliance Programs